Enriching young lives one brush stroke at a time
Join us at our art programs in Medfield, MA where kids of all ages engage with peers in a fun, welcoming environment. Our weekly classes taught by our professional therapist who will guide and address the needs of each student.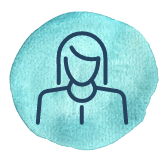 Therapist-Led
Professionally taught classes that showcase our expertise in sensory play, drop-in play, and anxiety groups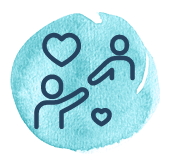 Group Benefits
Make friends, enhance social skills, and increase self-esteem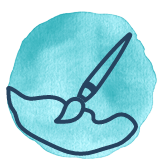 Get Messy
Kids enjoy the freedom of making a mess while expressing themselves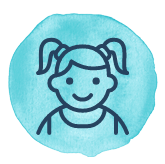 Age Based
Classes are divided on specific ages and geared toward their needs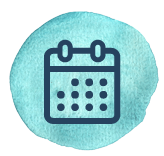 Weekly Sessions
New projects to explore each week and all supplies are included
About Branches & Brushes
The mission of our company is to offer a supportive group environment that allows for healing and learning. Our instructor, Mary Winstanley is a Mental Health Counselor with a background in Fine Arts. During the week she works with individual clients, but on the weekends she devotes her time to children and teens who can benefit from someone who will listen in a fun environment. Working through art takes the pressure off of sitting one-on-one and lets the student explore their hidden creativity.
Messy Minis | Middles
This class is geared toward toddlers (2-5ish) allowing them to explore art, get messy, and meet friends. Each week a new theme is introduced as the kids work on their project which may include painting canvases, finger painting, and much more. The last portion of class is set-up for the kids to enjoy sensory play with shaving cream, jell-o, kinetic sand…the possibilities are endless!
Calming Connection
This class is for our children and adolescents. We will use art, play and storytelling to explore emotions, coping skills, and learn ways to connect within a group setting.
Mindful Moments
This drop in group offers a variety of mediums, a meditative environment and supportive space to decompress. Come individually or bring friends.

A wonderful experience! My children (5 and 3 years old) loved exploring different ways to create art! Mary supports an environment that is safe and comfortable to take chances and imagine."